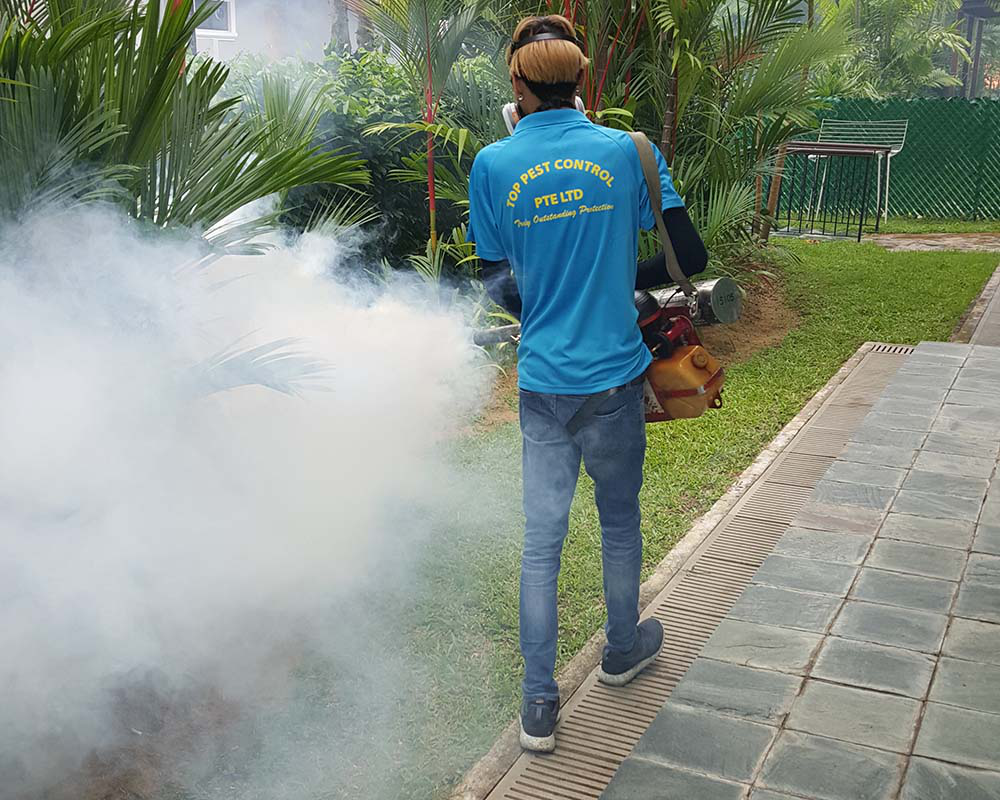 11 Feb

Why Should You Hire A Pest Controller Before Buying A Home?

When you're planning to buy a home, it's essential to make it sure that you are investing your funds on the right track and not just putting it into scrap. There are a variety of inspections that property purchasers should charge for any home they are looking to purchase; a pre-purchase timber pest inspection and a pre-purchase home inspection is an indispensable part to stay away from the unnecessary expenditure. You at your own end cannot investigate all these things, for this, you need a professional pest investigator or controller that can assure you that the home furniture and accessories are in good condition.

It's a fact that everyone can buy a home, and even take a glimpse inside, without the need to formally hiring a pest controller. But an expert can be able to satisfy you with an ideal property accommodation headache-freely and in a much faster approach.

Pre-purchase pest inspection necessary

A pre-purchase wood pest inspection is a process that is brought into the action by the expert pest controllers to make it sure that the furniture in the home is protected from the pests or not. It varies from the conventional termite (pest) inspection that homeowners carry on the property they possess. In that case, it also includes explicitly other wood pests comprising wood decay fungi, borers, and mold. The expenses in dealing with these pests, treating any prevailing situations and restoring damage caused by pests can then be considered in compromises on the property.

Pre-purchase inspection of the building

The building inspection before purchasing is crafted to ascertain the home condition before deciding whether to purchase the home or not. In this phase, a professional can conclude if there are any significant problems (small or big) that will require to be treated. General building deficits that are distinguished while proceeding for the inspections incorporates leaks or draining issues, leaking roofs, rising damp, cracked walls, and safety hazards. Any estimations for recovery can then be concerned so that a property buying conclusion can be reached, settling on costs as needed.

A pest controller will be your negotiator

On the peak of the most frequently interrogated inquiries about buying a home is the price. A prominent advantage you will get when you hire a pest controller is that they will compete for your profit. Contingent upon the home you are attempting to purchase and the actual status of the pests, getting associated with an ideal pest controller certainly assist in grabbing the best deal.

Let's put some limelight why a Pre-Purchase Pest Inspection is necessary

Here are the primary reasons you should contemplate getting a pre-purchase pest inspection of the home you intend to invest into.
It supports you to be aware of the pest issues or actual situation of the home beforehand.
The statement can be beneficial to assist you to settle for a cheaper cost for the home with the dealer as you may need to get some pest control or repairs done after buying the house.
You can take the help of the professionals beforehand to investigate the severity of the pest issues and the critical impacts of these pests in the future after purchasing the home.
A professional pest controller can also offer you an estimated expense that you will have to spend on resolving the issues arising due to pest, so you understand precisely how much costs you are financing as a whole.
It assists in avoiding future disappointment that arises after known about the wrong decision of buying a property without having well sufficient research to remark more than just visible damage.